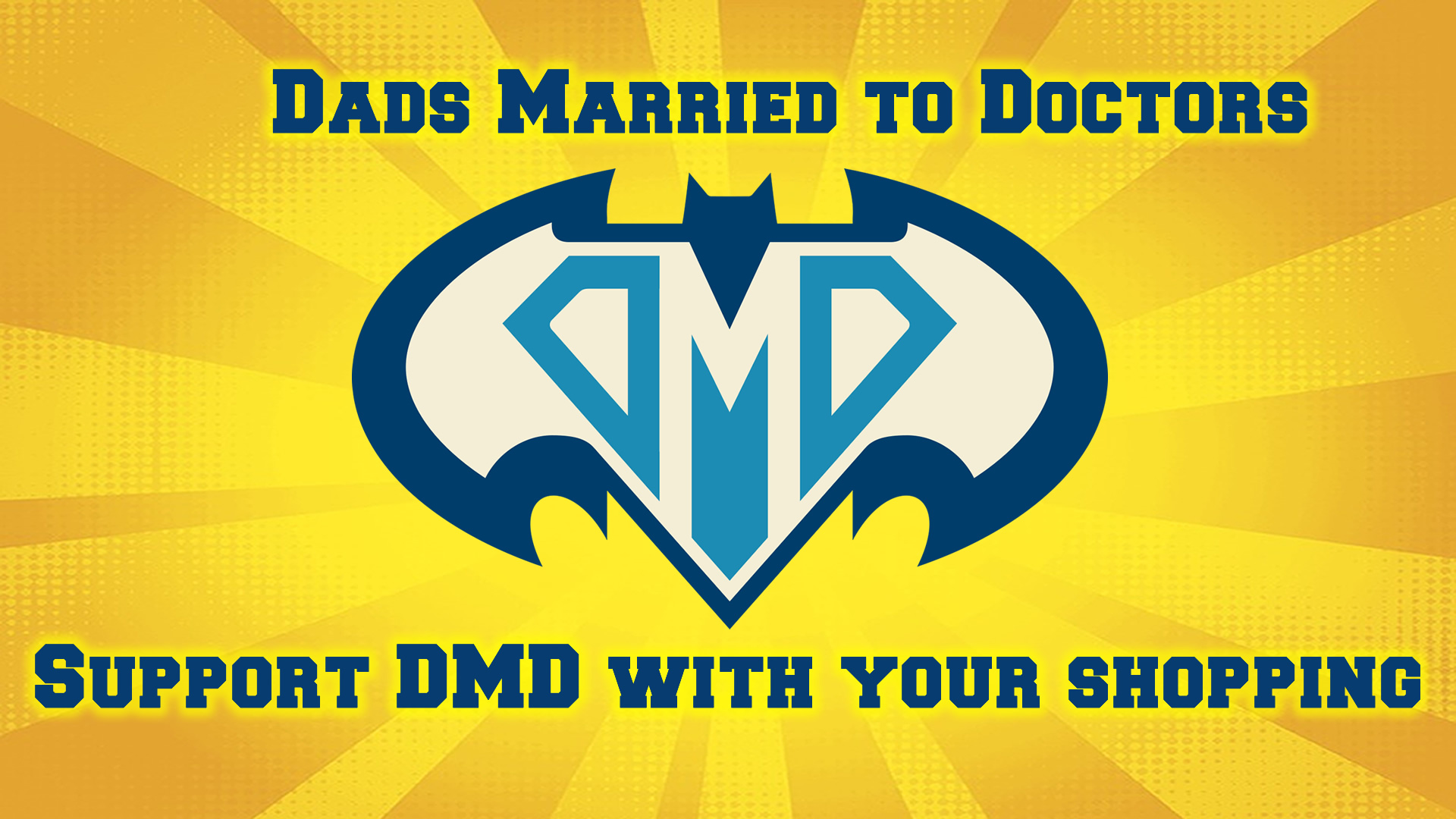 RESOURCES to help you and your physician family.
Vetted and trusted partners and affiliates.
The MISSION of DMD is to empower and educate one another to become better Dads and Husbands. One way we do this is by offering products and services that can improve our lives. As you shop and purchase via the DMD Affiliate Partner links below, a referral fee is paid to DMD to further our mission.
Do you work for a company or know of a company that should become a DMD affiliate partner? If so, email dmdlifestyle@gmail.com and I will reach out to them!
Before we get into the material goods and swag, how about a trip. Check out upcoming DMD events for guys only, you and your spouse, for the whole family, or even just local Nights Out!
➢ DMD EVENTS – http://dmdlifestyle.com/events
➢ DMD GEAR STORE – http://dadsmarriedtodoctors.com/store Support and Promote DMD by buying and wearing/using some DMD Swag!
➢ DMD Wine and Martini Glasses – https://www.giftsonglass.net/dads-married-to-doctors Shifts done… time to WINE down.
➢ Amazon – http://amazon.dmdlifestyle.com Support DMD with your AMAZON purchases by checking out via our link.
➢ DIONO Car Seats – https://us.diono.com/family/dmdlifestyle Get a Diono Radian RXT in Shadow and Get a Quantum Stroller for only $299. That's a $499 savings!!! While supplies last.
➢ Prevolo Bike – https://af.prevelobikes.com/idevaffiliate.php?id=121_1 Balance Bike engineered for kids to teach them how to ride without training wheels (thanks Noah Wasserman for the intro)
➢ ButcherBox – http://www.dmdlifestyle.com/butcherbox 100% Grass-fed Beef, Free Range Organic Chicken, and Heritage Breed Pork. DELIVERED (for free) ON YOUR SCHEDULE FOR LESS THAN $6.00 PER MEAL.
➢ The Original Craft Beer Club – http://www.dmdlifestyle.com/craftbeerclub The finest craft beer from America's BEST micro breweries delivered to your door on your schedule.
➢ Gold Medal Wine Club – http://dmdlifestyle.com/wineclub The best wine club on the planet. Period. Enjoy small-production, award-winning wines delivered right to your door!
➢ For Whiskey Lovers – http://dmdlifestyle.com/whiskey/ Shop for whiskeys from all over the world or join an Exploration Club and enjoy a variety of whiskeys monthly.
➢ Sofi – http://dmdlifestyle.com/sofi Apply now to find out how much you can save by refinancing your student loans.
➢ Vans – http://dmdlifestyle.com/vans DMD Member, Jonathon Relkin, runs the online customs division.
TRUSTED PARTNERS:
➢ Ryan Inman – Fee only financial planner at Physician Wealth Services, Host of The Financial Residency Podcast. DMD member married to a pediatrician. Learn more about Ryan on our podcast conversation here.
➢ Doug Crouse – Mortgage Lender to Doctors with UMB Mortgage Solutions. Doug is a DMD member married to a physician. Learn more about Doug here: http://www.doctorloanexpert.com/
➢ Larry Keller – Specializing in physician insurance for 30 years with Physician Financial Services. Schedule a free consultation with Larry here: http://www.physicianfinancialservices.com/

THANK YOU FOR YOUR SUPPORT! Your support of our trusted partners, affiliates and advertisers allows us to continue to bring more and better resources to support Dads Married to Doctors and our Physician Families.

If you want to be added to the list, or know a great company to add, contact me. – Curtis Webster Jr.